While I design 
Perspectives
magazine for the Association of Fraternity/Sorority Advisors, my role in the Association of Fraternal Leadership & Values' magazine, 
Connections
, involves editing and writing without design. 
Connections
is a volunteer-run publication from the editor to the designer to the editorial board. Staff oversite includes writing one column per issue (see
Sorry We're Not Sorry
to read a sample of my writing), editing the editor, and providing design feedback.
Connections
is written for undergraduate student leaders in fraternities and sororities. The language used in AFLV publications is very casual with a conversational, sarcastic voice.
Below are writing and editing samples of my work. I write a regular column called "Sorry We're Not Sorry." Please see the Sorry We're Not Sorry page to see these columns.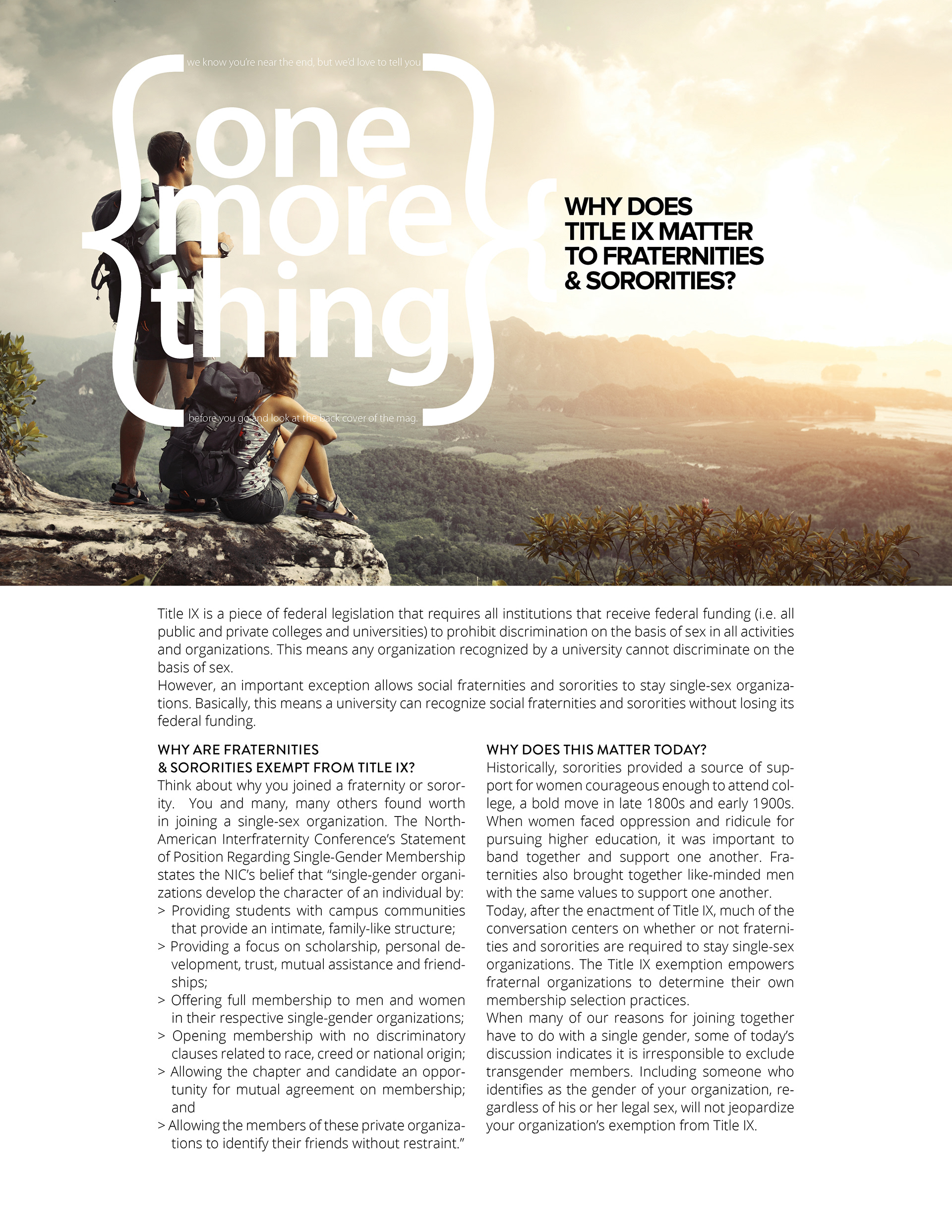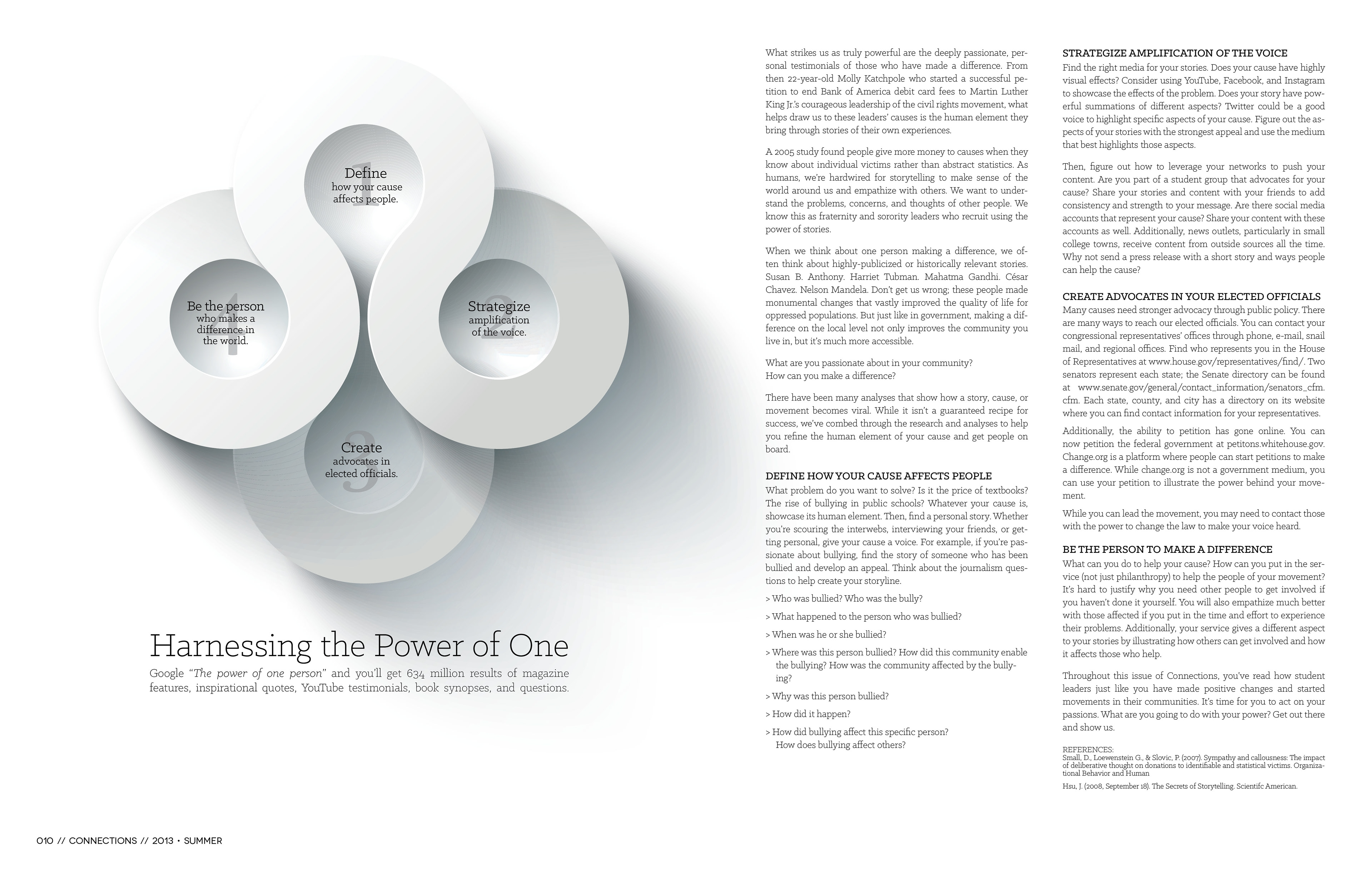 I wrote this feature article in an issue themed "The Power of One" to give readers ideas to implement a cause that they are passionate about.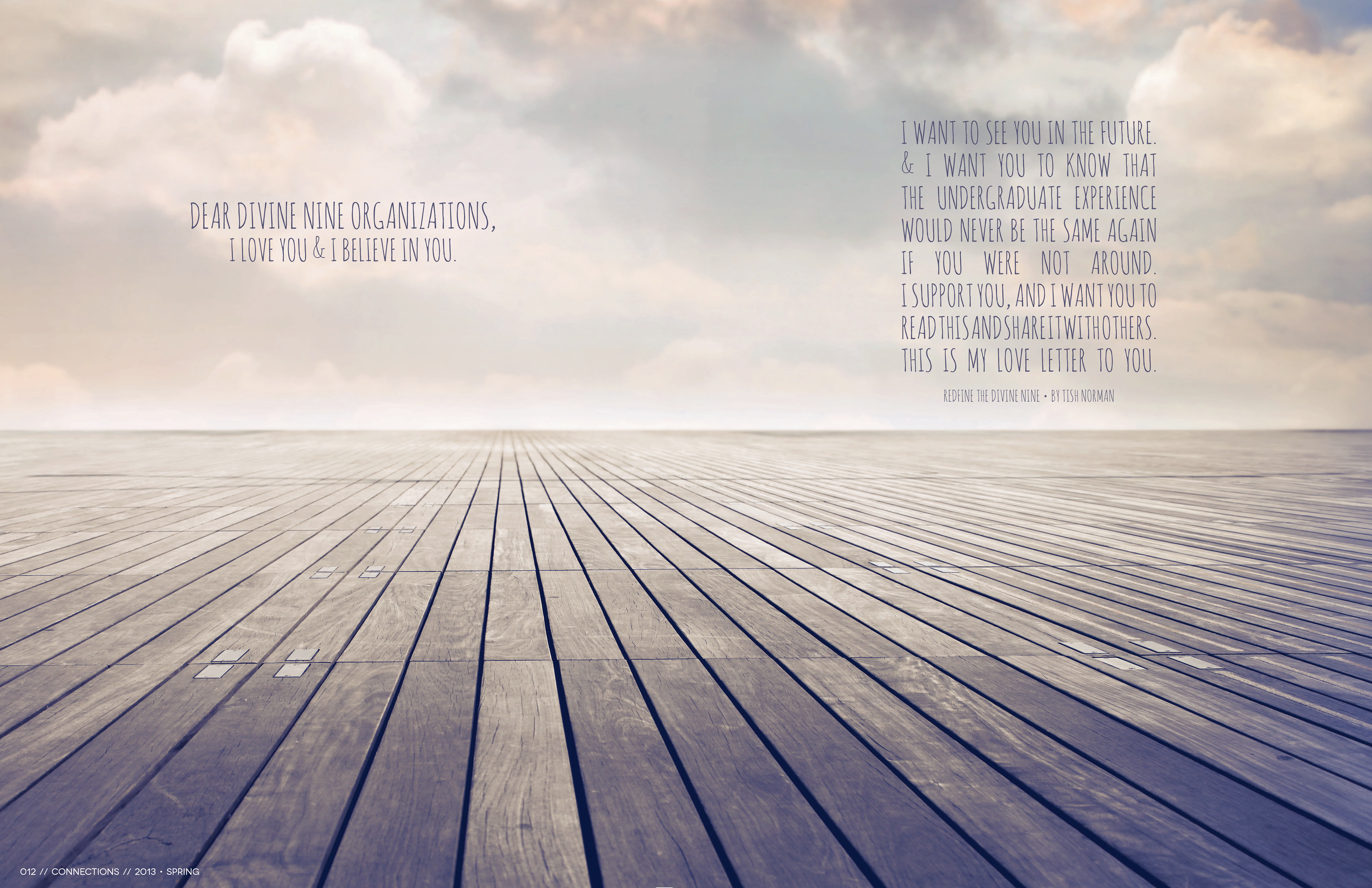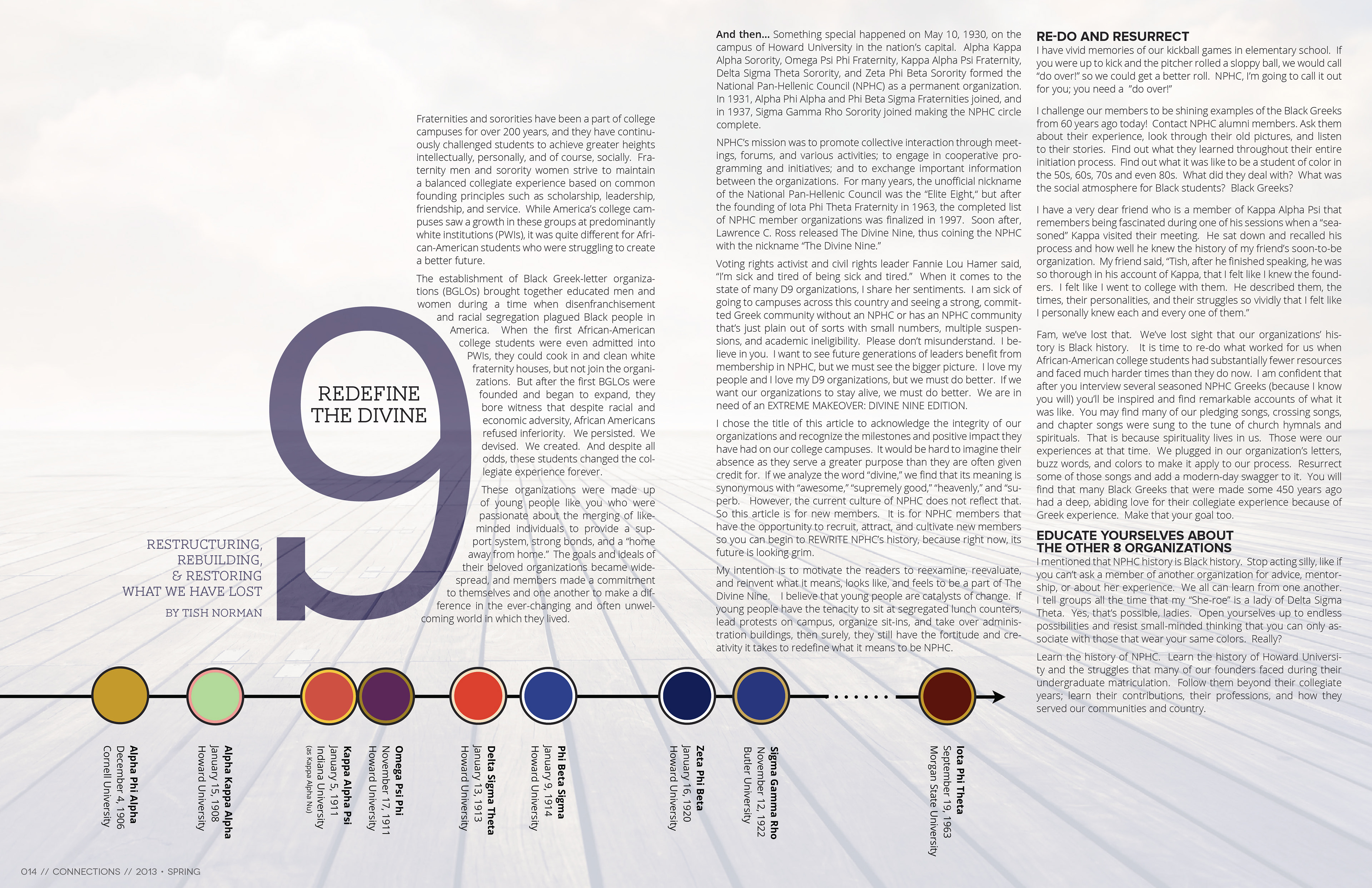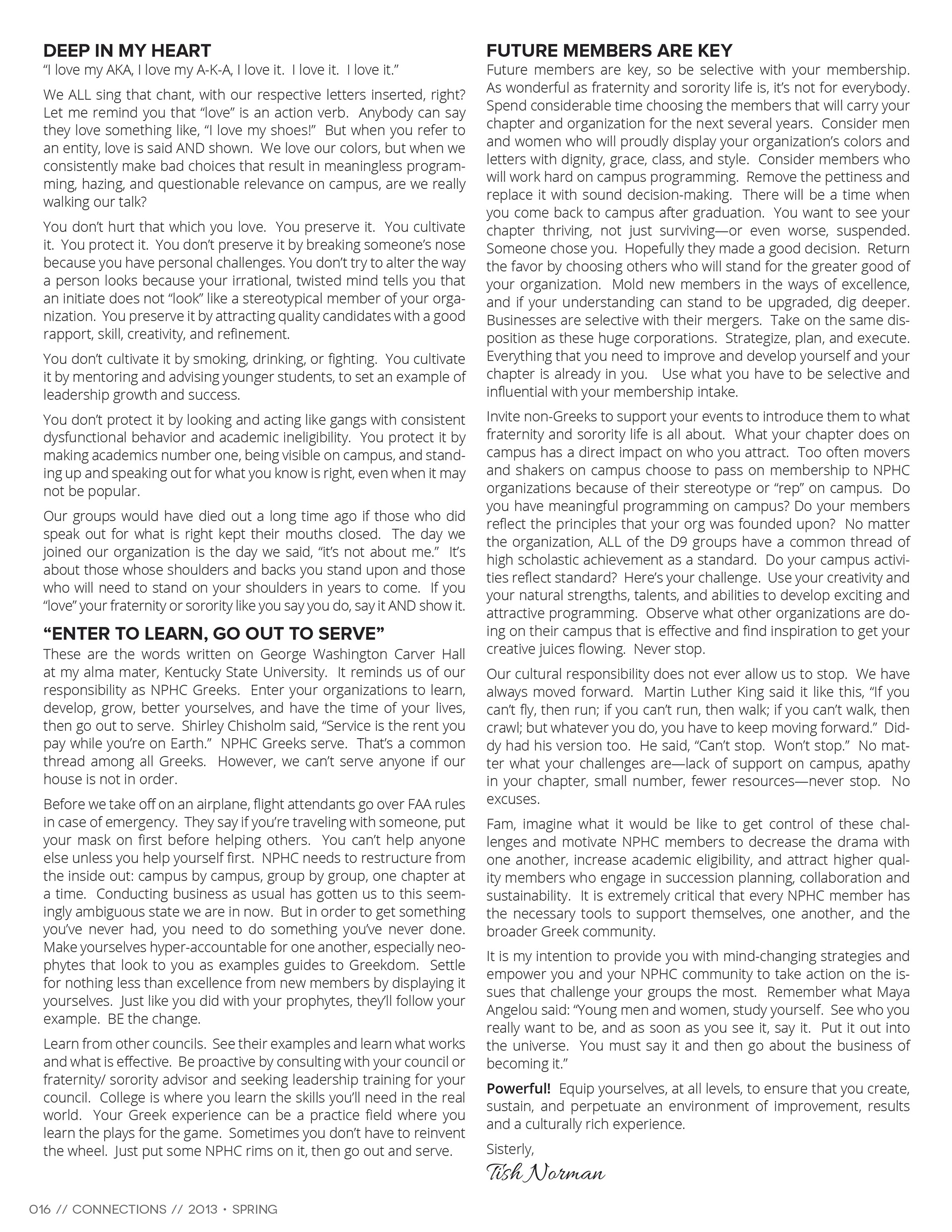 I edited this feature article for grammar, structure, and syntax and brought the article from its original 3,600 words to 2,800 words.
I wrote this closing column (back inside cover) to breakdown a potential bill that had been discussed in the feature article. We wanted readers to walk away understanding the meat of the act and answer any questions they may have had after reading a heavy feature article.