As we wrapped up Breast Cancer Awareness Month 2016, we wanted a clean, straightforward way to demonstrate ZTA's impact through our partnerships. 
Since our brand's vibrant pink can be hard on the eyes as a background color, I tinted it down to get in on the millennial pink trend. I incorporated a rose gold texture and our brand pink and gray in the artwork.
I designed all icons and wrote all copy to match our language and tone for our involvement with each of our three partners.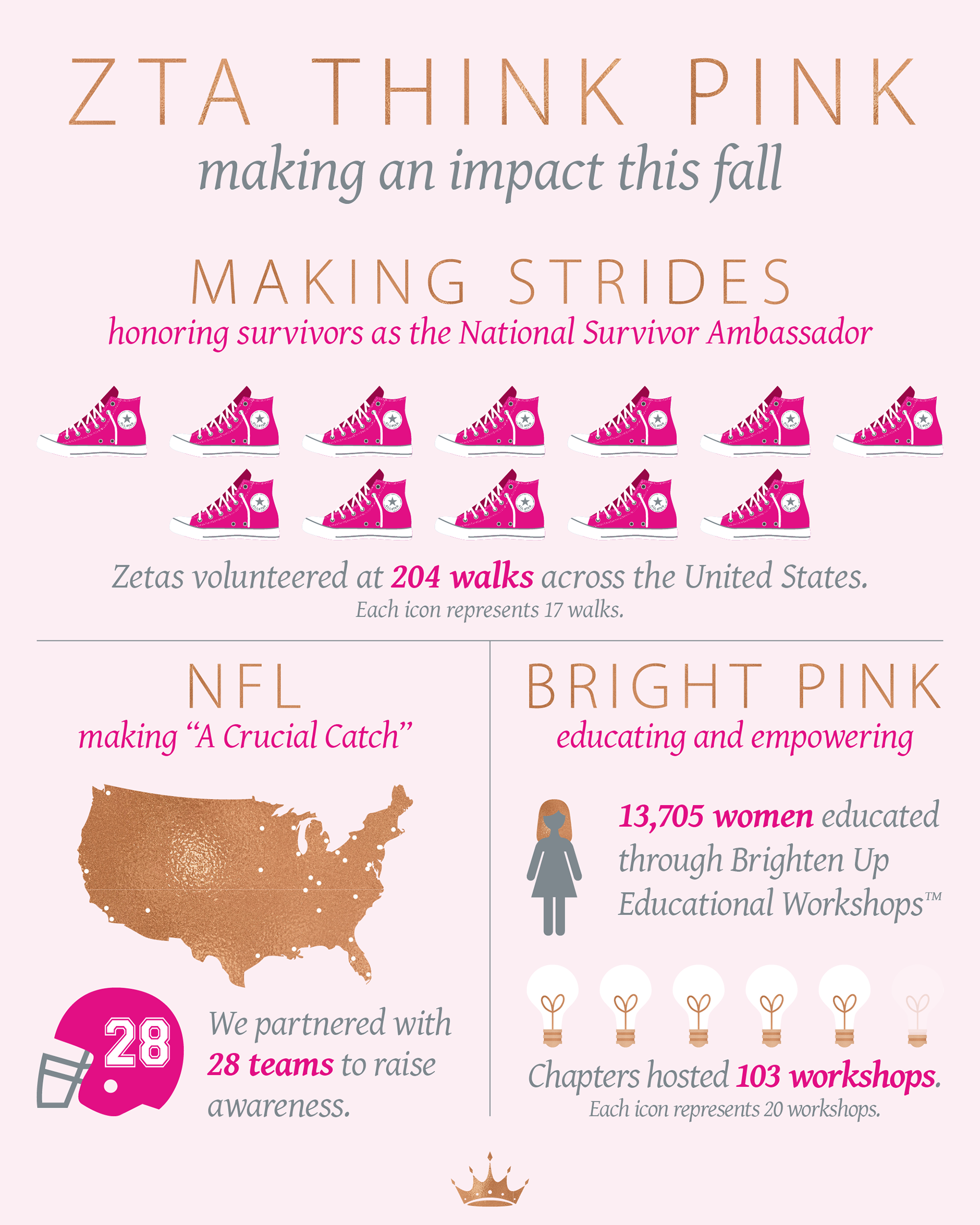 While our team uses graphics, photos and videos across all social media channels, we wanted to add more movement to our marketing channels without using full-fledged videos at all times. Our organization now regularly uses GIFs from snippets of short videos as well as graphic content.

I took small snippets from our video bank and series of stills from photoshoots to create GIFs and diversify our content. I cut the video, imported photos and videos into Photoshop and set timings to fit Tumblr's 2MB limit.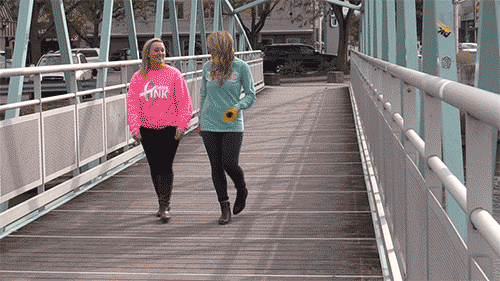 Using graphics created by a co-worker, I reworked her files to create Tumblr-ready GIFs each week to display upcoming NFL games where Zetas would be distributing ribbons.